On April 21, 2017, GenomePrecision and Exacticon Diagnostics signed an agreement of strategic cooperation in Beijing. Through this agreement, Exacticon Diagnostics formally becomes a subsidiary of GenomePrecision.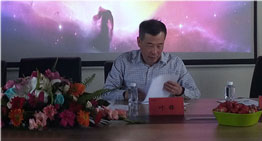 Exacticon Diagnostics is a modern medical independent laboratory that integrates laboratory services and R&D and is established in accordance with medical laboratory standards formulated by the Ministry of Health. It has two departments: Laboratory Dept. and Pathology Dept. Laboratory testing covers individualized medication genetic testing, chemotherapy and endocrinotherapy medication genetic testing, genetic disease predisposing gene testing and karyotype analysis, etc.; pathology testing includes pathology diagnosis, solid tumor FISH detection, leukemia FISH detection, etc.
    This agreement represented another strategic cooperation after the strategic restructuring of GenomePrecision with Search Biotech and SIMIT, and accomplished Prof. Ye Feng's overall arrangement from upstream to downstream and terminal in the IVD industry. Exacticon Diagnostics may make full use of GenomePrecision's R&D and market resources to innovate and to create a win-win situation.
    Led by Prof. Ye Feng, we will work together to fulfill our missions and make a greater contribution to improve the health of the people in China.